we are driven by a passion for crafting connected brands, delivering exceptional services, and executing impactful campaigns. Our expertise extends across various industries, enabling us to foster stable and successful relationships between businesses and customers. With a proven track record of providing tech solutions, we have proudly served clients in diverse sectors.
Industries we have served
Education &
E-Learning
Transforming the education landscape, we have collaborated with educational institutions and e-learning platforms to develop interactive learning environments, digital classrooms, and personalized educational experiences.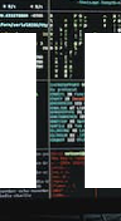 Insurance

Partnering with insurance companies, we have facilitated streamlined Insurance planningthrough advanced digital solutions that elevate the insurance experience.
E-Commerce & Retail
In the dynamic realm of e-commerce, we have enabled businesses to thrive by providing robust technological infrastructure, elevating online presence, and delivering seamless customer experiences.
Healthcare

Harnessing the power of technology, we have worked alongside healthcare providers and created workflow driven patient care, Population management, optimize processes, and drive innovation in the industry.
Pharma

With our extensive tech expertise, we have supported pharmaceutical companies by developing seamless B2B and B2C customer interfaces. Leveraging data-driven insights, we enable informed decision-making and operational optimization. Compliance with industry standards is paramount, and our solutions prioritize security and privacy. Through our partnership, pharmaceutical businesses can unlock the potential of technology, enhance their B2B and B2C interactions, and ensure regulatory compliance. Together, we drive success and innovation in the pharmaceutical industry.
Supply Chain
With our proficiency in mobile and web solution development, we excel in creating end-to-end distribution management systems. Our advanced technologies optimize logistics, enhance visibility, and ensure seamless operations within the complex landscape of supply chain management. We empower businesses to streamline their distribution processes and achieve sustainable growth.
Finance & Banking
Leveraging our expertise in data analytics and technology, we partnered with a national regulator to develop a comprehensive system. This system enabled financial institutions to enter fraud-related data, which we then analyzed and transformed into an analytics-driven dashboard. This empowered the regulator and its leaders to make well-informed decisions, including impactful policy-level choices at a national level. Our deep understanding of data management and advanced analytics capabilities played a pivotal role in delivering this transformative solution.
Customer
Experience
Leveraging our technical expertise, we took charge of end-to-end platform management for a prestigious international event. Our robust solution seamlessly handled workflow-driven registration, secure payment processing, efficient visa management, and streamlined workshop coordination. Through our technological prowess, we delivered a seamless, user-friendly experience, empowering attendees to navigate the event effortlessly. Our proficiency in platform management ensured a successful and memorable event, showcasing our dedication to leveraging technology for exceptional customer experiences.