YOUR
DREAMS
WE
CODE TO
REALITY
Our goal is to become a partner in creating value for our clients, and our core values serve as a guiding force in achieving this objective.
Through an Agile and hybrid approach, we consistently innovate and develop the next generation of products, brands, and services, thereby challenging conventional thinking and transforming what may seem impossible today into an inevitable reality.
Ideate
Brainstorming
Focus Groups
Mind Mapping
Reverse thinking
Customer Journey Maps
Experience Maps
Storyboarding
Define
Storymaps
Wireframe
Product Backlog
Product Roadmap
Execute
Scrum
Kanban
Lean
Hybrid
Analyze
Customer Interaction
Retrospective
Guerrilla testing
Metrics Analysis
Core Values - Our Driving Force
Compassion
Attitude
Innovation
Integrity
Gratitude
Product Ownership & Development(POD) Team Model
Revolutionary model that alleviates clients from the burdensome task of determining the ideal Skillset required for their Project.
Lead Engagement Specialist
An individual serving as the sole point of contact for both the Engagement and Products.
Product Owner/Scrum Master/System Analyst/Solution Architect
Highly skilled professionals with a unique blend of business and technology mindset, responsible for the management, strategic design, and successful delivery of the product.
UI/UX Engineers
This team is dedicated to the development and maintenance of the Product's user interface and user experience.
Full Stack Developers
Highly skilled technology and engineering experts specializing in core development across various technologies.
Quality Engineers
Customer-centric quality engineers actively collaborate with customers and engineering teams to conduct comprehensive user acceptance tests, ensuring the product meets the highest standards of quality.
Cloud/Devops/Infrastructure Engineer
Highly skilled Cloud infrastructure experts ensuring seamless development and uninterrupted operation of the product for end customers.
We specialize in crafting exceptional digital products and pioneering digital-first brands.
With our expertise in technology services, we create and develop innovative digital solutions that captivate audiences and drive business success. Our focus is on delivering outstanding user experiences and staying at the forefront of digital trends to help our clients establish a strong digital presence and achieve their goals.
we are driven by a passion for crafting connected brands, delivering exceptional services, and executing impactful campaigns. Our expertise extends across various industries, enabling us to foster stable and successful relationships between businesses and customers. With a proven track record of providing tech solutions, we have proudly served clients in diverse sectors.
Industries we have served
Education &
E-Learning
Transforming the education landscape, we have collaborated with educational institutions and e-learning platforms to develop interactive learning environments, digital classrooms, and personalized educational experiences.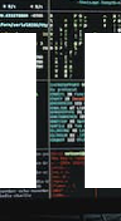 Insurance

Partnering with insurance companies, we have facilitated streamlined Insurance planningthrough advanced digital solutions that elevate the insurance experience.
E-Commerce & Retail
In the dynamic realm of e-commerce, we have enabled businesses to thrive by providing robust technological infrastructure, elevating online presence, and delivering seamless customer experiences.
4W's : Decoding Our Mode of Operations
01
WHY
What is the driving force behind the desired change? What purpose or objective does it serve for you or your customers?
02
WHAT
What specific outcomes or results do you expect to achieve as a result of this change?
03
WHO
Who are the primary beneficiaries or target customers for this change?
04
WHEN
What is the timeline or deadline for implementing this change? When do you need it to be completed?